Staff member
Administrator
VIP
You can now use Giphy, a service to post relevant animated gifs, with the forum- almost as easily as a smilie.
To use the feature click the three dots ... icon on the editor, scroll down to Giphy, and enter a keyword in the subject. For example entering "Star Trek" (without quotes) will bring up star trek gifs. Then just click on the one you want and it will be added to the post at the point where the cursor is.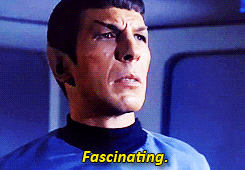 There are next/previous buttons to scroll through the available gifs.
You will see the gif after submitting the post.
Hope it works out well.